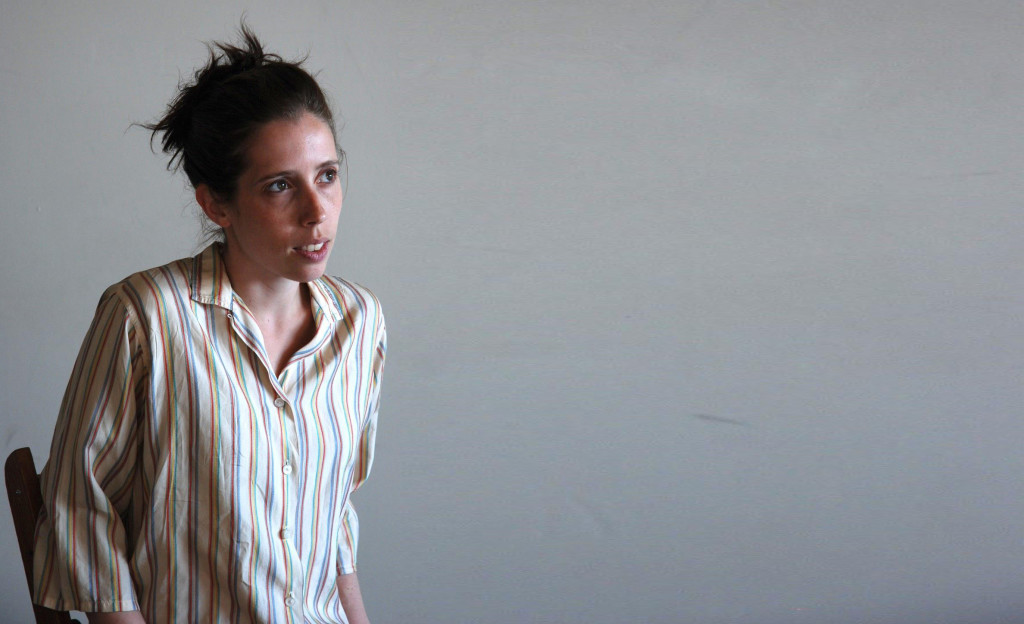 Dorian Nuskind-Oder is a Montreal-based choreographer working in the fields of dance and performance. Her pieces use choreographic prompts to explore social relationships, and power dynamics, with an eye towards structural simplicity and a subtle sense of humor.
Dorian's work has been recently supported by organizations such as: Usine-C/3rd Floor Projects, le Musée d'art contemporain des Laurentides, Tangente, Circuit-Est centre chorègraphique, fabrikPotsdam, the Goethe Institute of Montreal, and Centre de création OVertigo.
Along with Katie Ward, Dorian co-directs ITINERANT, a monthly event focused on artistic exchange and discussion of works-in-progress.
Dorian frequently collaborates with visual artist Simon Grenier-Poirier.
Dorian is also an artist member of the production company Je Suis Julio.